About the Director
CYNTHIA COPPLE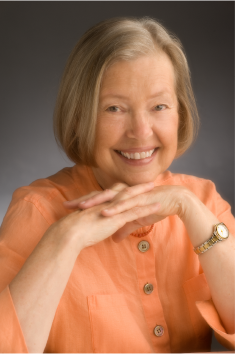 Cynthia Copple, Ayurvedic Consultant in Santa Cruz, California since 1982, is Director of Lotus Holistic Health Institute and President of Lotus Herbs. She is Co-Founder and Past President of National Ayurvedic Medical Association and Co-Founder and Past Dean of Mount Madonna Institute College of Ayurveda.
She has been trained in Ayurvedic pulse diagnosis and the use of Ayurvedic healing herbs by Ayurvedic master Dr. R. P. Trivedi of Hathras, India, who has encouraged and inspired her to teach and transmit the knowledge of this 5,000 year old system of wellness and rejuvenation from India. Her teachers include Ayurvedic Physicians and Doctors Vasant Lad, Pankaj and Smita Naram,and Sunil and Shalmali Joshi.
History
She has practiced and studied yoga and meditation for the past 35 years. She has been a practitioner of Ayurveda for 32 years. Her ancient history includes BA from UC Berkeley, 1966; War Correspondent in Vietnam in 1969; free lance writer & photographer 1970-80; rock music/entertainment/circus publicist 1973-76; owner of Lotus & Co. natural fiber clothing store 1978-89.
What brought her to Ayurveda?
In 1982, after five years of intensive meditation and yoga, she underwent deep tissue bodywork and experienced specific positive changes in her mind and emotions. She had a burning curiosity to understand how simply manipulating the body has an effect on the mind. And vice versa, how the mind effects the body, as in hysterical diseases, or relaxation through meditation. There were no books or studies in western science which addressed this question in 1982, and then she discovered the answers she sought in the ancient texts of Ayurveda.
Ayurvedic Training
She began her studies in 1982 with Dr. Vasant Lad, at Mt. Madonna Center in Northern California. She studied intensively with Dr. R. P. Trivedi of Hathras, India from 1982-85 for over 2,000 hours including observing and taking pulses of over 300 patients. In 1990 she met Dr. Sunil Joshi in India and brought him to teach Pancha Karma in the US in 1990-93. Her teachers include Drs. Pankaj & Smita Naram of Bombay, India, who specialize in infertility and pulse reading, seeing 500 patients a day. She spent two weeks in clinic with them in 1990 and also sponsored them in the U.S. in 1990-92.
Dr. Trivedi insisted that she had a gift for Ayurveda and "must bring Ayurveda to the American people." She began to see clients and import herbs part time while operating the store in Santa Cruz. Then in January of 1989 she closed the clothing store and has worked full time in Ayurveda ever since.
Current Responsibilities
She is President of Lotus Herbs, which she founded in 1983 to import herbs from India. Lotus Herbs has been manufacturing the digestive tonic Drachsha since 1982 and has a line of Ayurvedic classic solutions to common complaints.
She is Director of Lotus Holistic Health Institute in Santa Cruz which offers Ayurvedic Consultations, Pancha Karma Cleansing Programs, Thirty Day Wellness Programs, Ayurvedic Yoga, Ayurvedic Day Spa Treatments and classes and workshops.